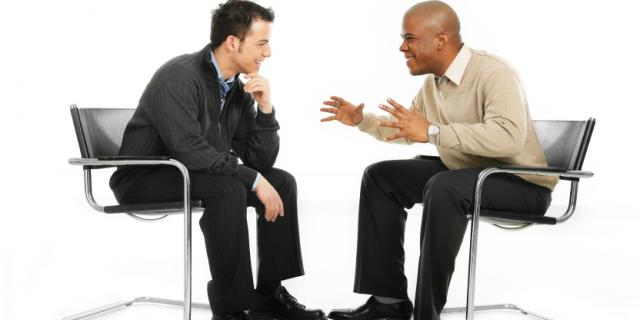 Developing a System of Sustainable Assessment Validation
Sunday, March 13, 2016 - 20:57
Assessment Validation is a critical aspect in operating a successful RTO. Aside from being an important compliance issue, it offers organisations significant insight into what works and what doesn't with an RTO's Assessment system and provides guidance around the expectations of industry. This will ultimately support RTOs in building better systems, practices and tools.
However, many RTOs are paralysed by the compliance dimension of assessment validation and are concerned with ticking boxes, rather than developing sustainable practices and meaningful dialogue with key stakeholders.
This article seeks to provide 5 steps to help RTOs develop a sustainable system of assessment validation and will provide some tips on how to create meaningful exchanges with validation partners/stakeholders.
What is Validation?
Validation is a quality review process that confirms your RTO's assessment system can consistently produce valid assessment judgements. A valid assessment judgement is one that confirms a learner holds all of the knowledge and skills described in a training product (such as a unit of competency from a national training package or VET accredited course.) Validation activities are generally conducted after assessment is complete—so that an RTO can consider the validity of both assessment practices and judgements. In simple terms, validation is checking whether we asked the right questions and collected the right evidence from candidates.
What does the regulator say?
When developing your plan for validation, remember that:
Each training product on your RTO's scope of registration must undergo validation at least once every five years.
You must ensure your plan allows for validation of at least 50% of the training products in the first three years of that cycle.
You may need to validate certain training products more often where specific risks have been identified.
Validators should also consider whether the assessment tools:
Comply with the assessment requirements of the relevant training product.
Ensure the principles of fairness, flexibility, validity and reliability are adhered to.
Have been designed to produce valid, sufficient, authentic and current evidence.
Are appropriate to the contexts and conditions of assessment.
Provide sufficient instruction/guidance for both assessors and candidates.
Outline appropriate reasonable adjustments that could be made to the gathering of assessment evidence.
 5 Steps in developing a sustainable system of assessment validation
Focused with a schedule of validation activities.


The devil is in the detail. Success in assessment validation is underpinned by a plan which outlines when each training product is to be examined, who is responsible and how the findings are to be reported. This document should be widely shared and integrated with other organisational calendars. This signals to staff that assessment validation is important and helps to identify any clashes that may impact on completing the process in a timely fashion.

Someone is responsible for it.


If validation is everyone's responsibility, it is nobody's responsibly. Ensure that it sits squarely in someone's job description and give them the tools and authority to follow the plans through.

There are systems to support it.


Search for user-friendly ways to capture the outcomes of assessment validation. This may include everything from sophisticated e-collaboration tools to simple templates to track and report validation activities.

Activities and actions are documented

.
Having a plan and following the schedule is one thing. But the reporting and recording of findings will support the next steps. From a compliance perspective, this documentation proves that the organisation is meeting its obligations. From a business perspective, it may provide affirmation that your systems are working or specific advice on how to improve and extend assessment practice.

It's a part of business, not apart from business

.
Remember, we don't do assessment validation to make the regulator happy. We do it to create a robust and sustainable assessment system with outcomes we and our students can rely upon.
Some technology that can be used to assist in Assessment Validation
Google Hangout (collaborate, screen sharing, chat room, whiteboards)
Atlassian's Hip Chat (Video calling, screen sharing, file sharing, notifications/reminders)
Base Camp (Project Management tool which offers file storage and collaboration and works across any connected device)
Calendar Reminders (iCal, outlook etc.)
Email Panel.
Compliance is part of the picture, but not the only goal. Developing assessment that meets the needs of learners, expectations of employers and requirements of the training product need to be considered with equal measure. There is no magic bullet to making this work. However, if RTOs focus on wider involvement from relevant stakeholders, using flexible tools to capture their interactions and ask questions that seek to improve and extend practices, their assessment validation journey will be a more rewarding one.
Marc Ratcliffe