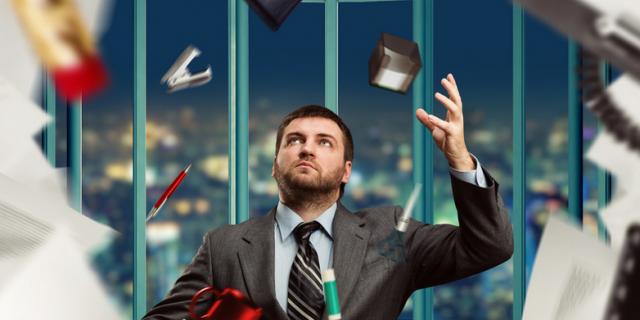 A path back to creativity
Wednesday, March 2, 2016 - 05:22
Hi folks, it has been just over 12 months since my last post. In that time I have had what could be described as a forgettable year in 2015. After a heart attack in February, I took a sabbatical to recover and to be fully focused on my health. Despite the obvious need to do this and the signals my body was giving me to slow down, this was a tremendously difficult thing to do. I felt that I wasn't making the contributions that I should have been and this had a really negative effect on my mental state. Ultimately it became a very demotivating period in my life as I am simply not wired to be sitting around "recovering". However, with the support of my family and my staff, I was able to find a way through, albeit begrudgingly. By June though, another ailment was competing for attention. I had injured myself in late 2013 lifting more than I should have, which resulted in three herniated discs in my spine. Regardless of all the evidence to the contrary, clearly my superman complex knows no bounds! It was truly the most severe pain of my life and even though I was popping OxyContin like tic tacs, it barely too the edge off. Over the next 18 months I found methods to manage the discomfort, but after exhausting all the other options, I turned to laser spine surgery in August 2015 to secure a long term solution. Whist this was an expensive procedure, it was a complete success and after undertaking the ensuing rehab that followed, I feel better than I have in many years. But 2015 was not done with me yet, health-wise. For good measure, I rounded out the year needing two dental crowns after coming off second best to some soft candy.
Now bad things happen to people all the time. Most of my troubles were of my own making – either directly or indirectly and I have to own that. In all honesty there are many people in much more dire situations than me. It could be argued that if life was always perfect it would be boring and we wouldn't appreciate the good things as much. The last 12 months has allowed me to take stock. I can unreservedly say that I am incredibly privileged to have a family that loves me and a team that supports me and I am thrilled that I get to work in such a vibrant and diverse sector that improves lives and makes an important contribution to the national output.
I may have lost the urge to write in this past year as I felt I had nothing to say. But that's changed. I have a renewed vigour and passion for what we do as a profession and have dozens of new projects in development. Most importantly, I am feeling creative again and this will inevitably result in some great new content to share with you. Creativity in itself can be a great healer as it can build inspiration and hope. The acts of tinkering, tweaking and reworking helps to re-energise the brain which in turn can result in a more positive mental attitude. Watch this space for new articles, "light papers", videos and podcasts. Thanks for your patience and good luck on your own journey back to creativity.
Marc Ratcliffe