"Marc's workshop was the most entertaining and engaging learning session I've ever had the pleasure of attending"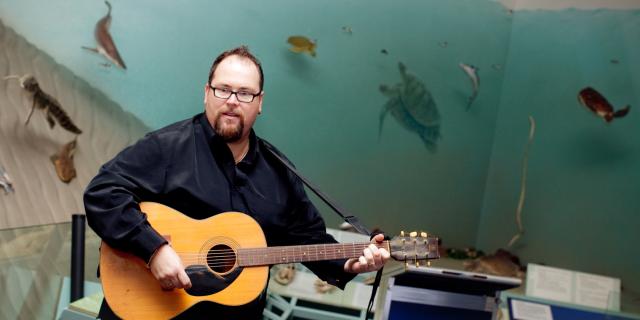 1. An A-Z of Training Techniques: 26 dynamic activities to enhance and engage learning
In most situations, a carefully selected game or activity will support the trainer in attracting and maintaining interest in their session. If they are not playing they are straying, so we need to find the ying and yang relationship of content and supporting activity. Remember, games are not the antithesis of content. They help to challenge, reinforce, persuade, refocus and reassure participants. This session provides a dynamic A-Z of proven tips and tricks for the trainer's tool kit aimed at engaging and supporting learning. It promises 26 activities that will enhance the educational experience. These techniques include openers, warm-ups, energisers, "fun" summaries and a range of other tips to keep your students on their toes! Participants will have a chance to practice a selection of the techniques, participate in debriefing these and will be involved in creating their fun-tastic new techniques!
2. The Trainers' Cook Book: 12 recipes for learning engagement success
Have you been overcooking the content and undercooking the experience? Are you looking for the right ingredients to build ongoing learner engagement in your training? This workshop may be the answer for you. In this highly interactive session, you will be provided with 12 dynamic techniques that will make you the Masterchef of the training room!  These techniques can be easily integrated into any learning environment and are targeted at helping the presenter to attract and maintain interest and increase participation. Techniques include activities for individuals, small groups as well as the whole group. There will also be variations provided for those working in an online environment.
3. The Trainer's first aid kit: 15 ways to manage difficult behaviours and situations
Every teacher/trainer encounters difficult behaviors and situations in their career. The behavior of a few can have an enormous impact on the whole and as a result can critically injure the success of your programs. But wouldn't it be great to have a first aid kit of items to get your sessions out of intensive care!  This session will discuss proven strategies aimed at minimizing difficult behaviors and will model winning techniques that will help any trainer to create a positive and exciting program for their learners.
4. Creating a Soundtrack for Learning
Music carries with it more than just feelings, it can be a powerful vehicle for information. Research has proven that music affects the body in positive ways: it massages organs, reduces stress and increases learning. This session explores how to harness music in the best way to support learning. It will explain how to use music to evoke emotion, improve timing and lay the platform to build reinforcement. It will also identify how to break pre-occupation by using non-commercial music as well as demonstrate how to simply create your own music using inexpensive software applications.
5. Understanding the Language of the Learner
Can you speak the language of their learner? This workshop provides a background on learning styles and will help participants to develop techniques for determining learning styles in themselves and their students and get them on the way to speaking the language of the learner! Practical tips will be given to enable participants to identify the tell-tale signs of individual learning styles, which will ultimately allow them to connect with their students more effectively, engage retention of material and improve communication.
6. Customized to your needs
Need a specialized workshop to meet your event needs? Simply "Request a Proposal" and outline the focus, aim or theme of your event and we will create a customized workshop overview for you to consider.
Need a specialized workshop to meet your event needs?
Simply "Request a Proposal" and outline the focus, aim or theme of your event and we will create a customized workshop overview for you to consider.
Request a Proposal